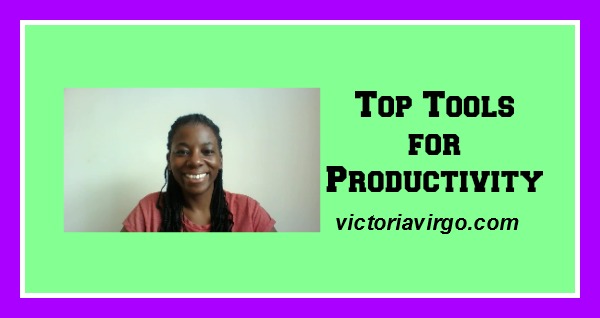 How Aweber Helps Me To Get Things Done!
Today in my Top Tools for Productivity Series, we are going to look at Aweber Email Marketing System. This is the programme I use to share information with people on my subscriber lists.
Watch the video down and read the text. The text is slightly different to the video.
How Aweber Helps Me with My Productivity
Once I realised that I needed a streamlined way to stay in touch with people, I took a look at what was available. I started out with a free service from Mailchimp then progressed onto Aweber, one of the leading email marketing services out there.
Here are a few reasons why Aweber has helped me to get things done.
#1 – It Creates Subscriber Lists So I Can Connect with People
You need a way to capture people's emails in a simple and efficient way. Aweber helps you to do this.
I have two main subscriber lists at the moment. One list for this blog and one is for my PLR site. I am able to use Aweber to set up opt in pages. I have added the code for the opt-in box in three places on the site. On a separate page, in the sidebar widget on the right hand side and in the opt-in box at the bottom of each post.
It was fairly straight forward to get these set up. They each have their own code so I can tell where people have signed up from and which is the most useful.
#2 – A Great Tool for Sales, Promotions & Email Courses
As I mentioned, I use Aweber to send out emails to two main groups. My PLR subscriber list is predominantly a buyers list. People are looking for information about up coming articles for sale so Aweber allows me to share this in a timely manner.
I used to be with Mailchimp and used their free service but one day, they banned me, for some reason. I think they had an issue with PLR promotional emails. Away, I realised that it was time to move to a paid option, where I would have a lot more control, which I certainly have.
Want to Try Aweber for $1?
Aweber has a 30 day trial offer for $1. You sign up, give it a go and if you like it, you pay a monthly fee starting at $19.99. If you don't like it, you can cancel before the 30 days are up.
Click Here to Try Aweber for $1
#2 – You Can Schedule Emails in Advance – Great for Courses
It is great to be able to put together an email and have it go out to people at a specific time. At the moment I write my PLR sales emails either the night before or in the morning then I schedule them to go out later that day.
I hope to be a little more organised in the future so that I can schedule them a bit more in advance but doing it this way works for me at the moment.
Using a good quality email marketing system can help if you are creating online email courses. You will want to be able to send out work modules at set times and intervals. That is still way off in the future but I am going to get to that at some stage. 

There is so much more that Aweber can do but it will take time to learn. I would eventually like to able to add images and a header in my emails. Something to look forward to.
Do You Need Help with List Building?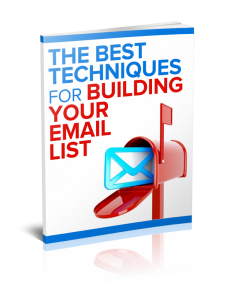 Lisa Stoops has just published a new Email List Building Report.
This could be just what we need to build up our lists. I have already downloaded my copy. Let me know what you think.
Sale Price – $9.97
Offer Ends Monday 27th October 2014.
Have Your Say: Do you have an email marketing system on your blog? Does it help you with your productivity levels? I would love for you to share your thoughts in the comments section below.