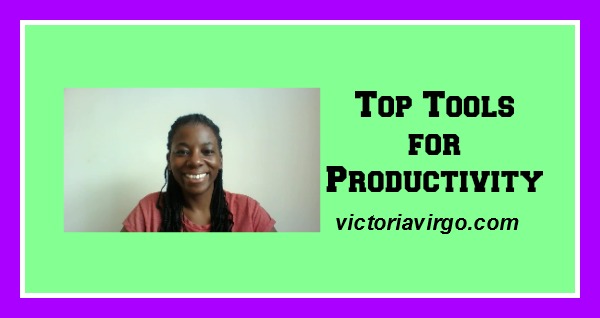 How My To Do List Helps Me to Get Things Done
With so many distractions in our everyday lives, it can be difficult to stay focussed on what needs to get done in our business. I like to use a To Do List to help me achieve my daily goals so that I can grow my online business and get one step closer to achieving successful and sustainable self employment.
Check out the video and read the text below – the text is a little different to the video.
Why A To Do List is A Great Tool for Productivity
Here are my reasons as to why taking time to write out a To Do List can really help you to get things done in an effective and efficient way. If you only have a certain amount of time to work on your business, you want to be able to get as much done as you can without feeling overwhelmed.
#1 – It Helps You Stay Focussed on Your Tasks
If you write out a list of the things that you would like to get done for the day, this can help you to stick with your schedule. You know exactly what you want to work on and you should be less distracted.
When I write out a list of tasks, I make sure to break each element down to its smallest component. That way it doesn't seem so overwhelming. For example this blog post is made up of the writing of the post, the video and uploading and publishing everything.
I would add those things as individual tasks so that I don't feel bogged down half way through, thinking that I am not achieving much when all these things take a good amount of time on their own let alone collectively.
#2 – It is Great to Tick Off Things You Get Done
There is a real sense of achievement when you have laid out your plans for the day and you can tick each item off your list as you get them done. It makes you feel that you are moving forward, that things are happening, that you are taking action.
I don't always get everything done on the list but that's OK. I just move things over to the next day.
We tend to underestimate how long tasks actually take to get done so I try to evaluate the time each action took so that I can adjust my list and my own expectations for the next day.
#3 – It Can Save You Time If You Prepare in Advance
The one tip that has really helped me to stay on track is to prepare my To Do List the night before. I work out what I would like to get done for the next day and make a plan.
This is so beneficial because as soon as I am ready to get to work, I know exactly what I should be concentrating on. I open up the right document and I can get busy. As soon as that first task is complete, I look at what is next on the list and get to work on that.
Of course, I still get distracted by Facebook and my emails but once I am done procrastinating, I know exactly which tasks I aim to complete and can get back to it.
My Success with To Do Lists
It has taken me a while to finesse my To Do List so that it is actually workable and achievable. It is a matter of looking at the time you have available to work on your business, working out the things that need to be done  and setting appropriate bite-size tasks that you can tick off as you go.
So far I have:
Written and scheduled an email to my list
Uploaded today's video
Written this blog post
Edited & uploaded this blog post
Am about to hit the publish button for this post
Tick, tick, tick, tick tick. 5 things done – 1 thing left on my list and everything will have been acheived in the time that I have available today. 

How's your To Do List looking?
Have Your Say: Do you use a To Do List? Have you found this to be an effective way to get things done? I would love for you to share your thoughts in the comments section below.