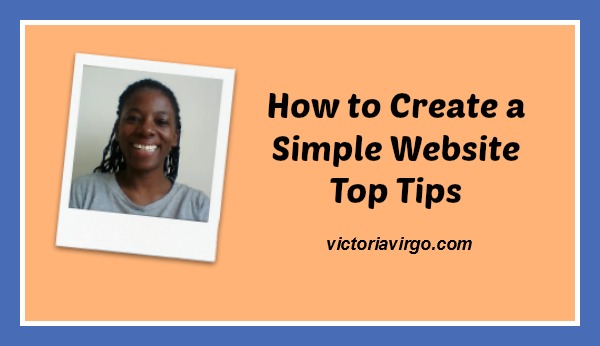 How to Make Money with Your Blog
This is part 4 in my How to Create a Simple Website series. In this post we are looking at 3 different ways that you can make money with your blog.
Watch the video and read the text below.
How You Can Make Money with Your Blog
You can choose to make a little or a lot of money with your blog. It all depends on whether this is a hobby or if you want to make this your full-time money maker. Here are 3 simple options that you could use. You can use one, two or all three of them to help you make money online.
#1 – Make Money with Adsense
Google Adsense is the little adverts that you see when you go to Google's search engine. These tend to be the first two adverts that are in the top 10 listing or they are the little ads that are on the right side of the search engine results.
You can become an Adsense affiliate and publish these ads on your own site. You can choose the block size you would like and you can choose whether the ads are text based or image based. Then Google works out what your blog is about and generates ads that are similar in topic. When someone clicks on those ads, you make a commission.
This is the easiest way to make money because you do not have to do anything. The downsides are that if you do not have a strong topic or theme for your blog, Google will not be able to determine what type of ads to generate so you could end up with things that are not relevant or charity ads, where you do not make any money.
The other downer is that it can take quite a long time to make any money so if you don't get many visitors, you could be waiting months until you reach pay-day.

I started out with Google Adsense but wasn't making that much so decided to remove it from my blog.
#2 – Make Money with Amazon
When you become an Amazon affiliate you can grab links and add them to your blog. You can choose exactly which products you would like to promote.
You can use text links or image links. Each time someone uses one of your links and clicks through to Amazon, you earn a commission on any products that they purchase. You do not even have to be promoting that product. The cookie lasts for 24 hours.
It can be fun to look at your stats and see the type of products people purchase. I have had a lot of people buy cat-food and dog-food, yet I have no animal related sites.
Unfortunately there are some states in America where you can not sign up to Amazon's affiliate programme but there are other alternatives. Sign up to ShareAsale.com and you can make commissions through many of the online stores this website represents.
Click Here for More Info On ShareAsale.com
#3 – Make Money Selling Your Products & Services
The best way to use your website is if you can sell your own products and services. You can get 100% of the profits. You can promote your skills to others and share your knowledge. The good thing is that you are not dependent on a third party for your earnings.
This is something that I want to do more of. I have one site where I am selling ready-to-use articles (The PLR Boutique), I have a website where I have just started selling a blog set-up course (How to Create a Simple Website), and I hope to add more reports and info-products to the mix.
Whether you are looking to earn a little extra money on the side or create a full-time living from your online activities, setting up your own blog is a great way to do either or both.
Would You Like to Set Up Your Own Website?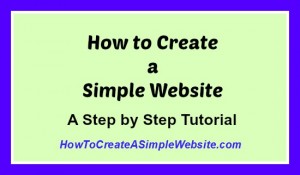 I have put together an easy to follow tutorial so that you can get a website up and running in less than a day.
It is called How to Create a Simple Website
Among other things, this step by step tutorial will show you
How to choose a domain name
How to buy a domain name
How to get a hosting account
How to set up your website on WordPress
And lots more
This tutorial includes 12 short videos that show you exactly what you need to do and by the end, you will have published your very first blog post.
Have Your Say: Do you use any of these methods to make money with your blog? What has been the most successful for you? I would love for you to share your thoughts and insights in the comments section below.